Our dynamic company culture, engaging work opportunities, and great benefits set us apart. We also pride ourselves in having some of the best employees in the business!

Comprehensive Medical Insurance with Aetna
Harmonia provides comprehensive family health care for eligible employees. Employees have the choice of two nation-wide plans that are Health Savings Account (HSA) eligible! Harmonia pays up to 95% of the premium for employees and up to 80% of the premium for family members. We also offer a generous HRA plan to help alleviate deductible costs, and we contribute to our employees' HSA to help them save for future medical needs.

EyeMed Vision
Eligible employees can take advantage of our 100% employer paid vision insurance premium. We also cover dependent premiums up to 80%. This benefit includes Hearing Aid programs and discounts.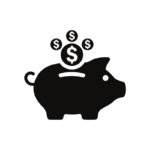 Flexible Spending Accounts (FSAs)
Flexible Spending Accounts help employees set aside funding for health care, dependent care, and parking and transit expenses. Our Health Care FSA can be used for qualifying out-of-pocket dental and vision expenses that aren't covered by insurance. Our Dependent Care FSA allows employees to set aside money for qualifying childcare and eldercare. Our Parking and Transit FSA helps cover parking expenses such as carpooling, bus transportation, transit vehicles and passes, and other qualifying expenses.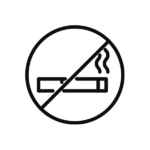 Smoking Cessation Program
Harmonia has contracted with the American Lung Association to provide resources -free of charge- to enable employees to quit. We want employees to be healthy, we want employee families to be healthy, and we want to give employees what they need to meet their wellness goals!

Paid Parental Leave
Harmonia offers eligible employees paid parental leave following the birth or adoption of a child.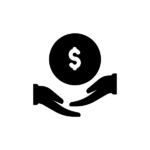 Profit-Sharing and Holiday Bonuses
All employees receive an annual profit-sharing/holiday bonus based on company performance and tenure.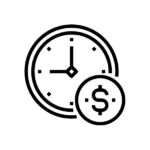 Flexible Paid Time Off
We believe it is important that we maintain a good work/life balance, and we strongly encourage employees to take their Flexible Paid Time Off. Our policy allows employees to take time off when they need it, with management approval.

Pet Insurance
We understand that pets are part of the family. Employees have the option of enrolling their pets in a Nationwide Pet Insurance Plan at discounted rates.

Gym Fees and Wellness Reimbursement
Harmonia believes that healthy employees are happy employees. We reimburse gym or fitness classes so employees can stay healthy and be healthy. We also offer wellness challenges for employees to compete with themselves and others to win prizes.

Special Events
We believe in working hard together but also enjoying our time together. Every Harmonia location offers a host of social and team building events throughout the year. Some events include game nights, monthly lunches, bowling leagues, sports tickets, book clubs, and more!

Training and Professional Certification Reimbursement
We strive to ensure that employees have the resources, knowledge, skills, and behaviors to advance their career goals. To further professional development and education we offer training and professional certification reimbursement with paid training days.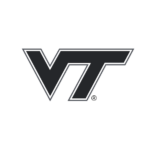 Virginia Tech Hokies Football Tickets
Harmonia was founded in Blacksburg, Virginia, where Virginia Tech is located. To show our pride in our orange and maroon background, we offer Virginia Tech Hokies Football tickets to our employees. Watching a football game from the 50-yard line or from a box suite is an experience to never forget! Go Hokies!
Aetna Dental
Harmonia provides dental insurance where the premium is covered up to 100% for employees. We also cover up to 80% of the premium for family members. These plans include orthodontics!

Employee Assistance Program (EAP)
Our employees and their dependents well-being are important to us. We offer an Employee Assistance Program (EAP) to offer guidance and support on financial, legal, mental, and emotional wellbeing via 24/7 professional and confidential consultations.

Disability Insurance
All eligible employees are automatically enrolled in our Short-Term Disability (STD) Insurance and Long-Term Disability (LTD) Insurance plans. These plans are at no cost to employees.

Life and AD&D Insurance
Employees are automatically enrolled in our Basic Life and AD&D Insurance program with a 100% employer covered premium. Employees can also enroll in a voluntary group life insurance plan where they can supplement employer-provided life insurance. Employees may also add coverage for their spouse and/or child(ren)!
401(K) Retirement Plan
Harmonia offers all employees the opportunity to participate in the company-sponsored 401(K) plan through John Hancock Pensions. Employees can start contributing on their first day with immediate vesting! After 1 year of employment we match dollar-for-dollar of eligible employee's contribution up to 5% of salary.

Adoption Expense Reimbursement
We love seeing families grow! Harmonia is pleased to offer eligible employees reimbursement for adoption expenses.
Annual Holidays
Following the federal calendar, all eligible employees are able to take 11 paid holidays each year.

Performance Bonuses
We realize how hard our employees work and always want to recognize their contributions, commitment, and efforts by giving performance bonuses and Star Performer Awards. Just a little way we like to say "Thank You".

Donation Matching 
Being socially responsible and giving back to our communities is something we strongly believe in. We will match employee donations, dollar-for-dollar, to qualified 501(c)3 charities.

College Scholarships for Employee Dependents
Harmonia is always looking for ways to support our employees. Giving scholarships to employee dependents offers an opportunity for students to earn an education and to have more time to focus on their studies for their academic success.

Telecommuting and Flex Time Options
We understand our employees need flexibility to balance work and life. Most employees are eligible for telecommuting and flexible work arrangements.

Employee Discounts
Harmonia values work-life balance and employee general well-being; this is why we offer employees exclusive travel and entertainment discounts. This program provides employees access to savings up to 50% on thousands of experiences.
Employee Referrals
We know that if employees like who they work with, they enjoy their work more. Employees who refer a candidate that results in a hire become eligible for a $2,500 bonus!